Ivan Seng
← of Teachers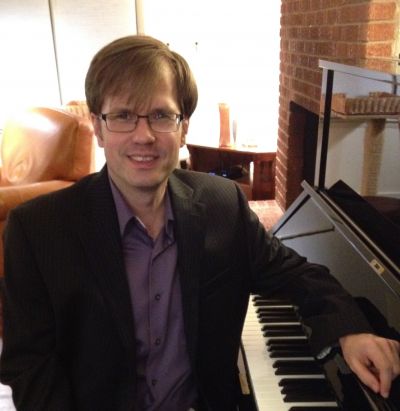 Login or create an account to request lessons with Ivan Seng.
Bio
Ivan Seng has been playing the piano and composing since the age of five. He received his bachelor's degree in piano performance from Oberlin Conservatory and his master's degree from the University of North Carolina School of the Arts. Since then, he has been teaching and performing regularly in Winston-Salem and Asheville. He is a member of the Dead Eduards piano trio, which performs at First Presbyterian in Asheville. He also collaborates with many of the Suzuki violin studios around town. He enjoys experimental composition using his laptop, and can be found performing his own works at various venues in Asheville.
Lessons With Ivan
Ivan has been teaching piano since 2000. Lessons emphasize building the fundamentals of musicianship while fostering exploration and creativity. Students of Ivan will quickly begin learning how to construct chords and how to use them in their own music making. From a strong bedrock of harmony, students can then branch out to explore whatever musical style they are interested in, whether pop, jazz, classical, or something entirely new. Piano method books are used with beginners, but are not overly emphasized, and we will often break away from them for long periods of time. Mastery in aural skills, rhythm, and note-reading are an essential part of the lessons. Ivan believes that criticism and fault- finding can be destructive to the creative process, therefore lessons with him focus on affirmation and positive feedback. Participation in performances is encouraged, but not mandatory.