Elisa Faires
← of Teachers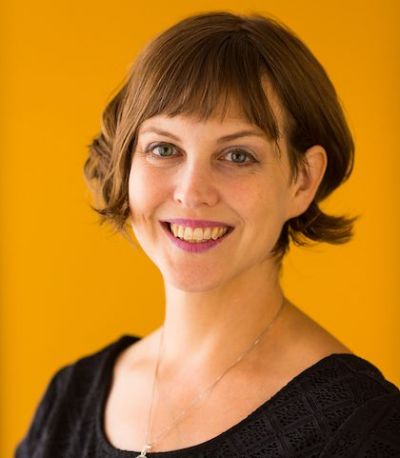 Login or create an account to request lessons with Elisa Faires.
Bio
Elisa Faires started singing and performing at the age of eight. At the age of 11 she started her study of the piano, Classical music and ear training. She soon was a cantor and soloist at her church and at school. When she was 16 she started writing her own music and recording. She was awarded two scholarships to study music at Brevard College. She received an AFA in Music from Brevard and a BFA in Music from UNCA. Some of her focus in college was Opera, Early Music, German Lieder, Art Songs, 20th Century Music as well as electronic musical composition, film scoring and recording. After graduation she began an apprenticeship for 3 years with Vienna's Operetta star Patrice Tappee studying and performing Opera. Since she had such diverse interests in different styles of music, she studied Classical Gamelan (a keyboard percussion instrument) in Bali Indonesia with Nyoman Suraja and family. She has studied, composed and performed songs in the styles of jazz, musical theater, and modern art songs on the piano and for voice. In the past 7 years she has written, directed and performed in her own musical and multimedia productions. She was the improvisational musician and pianist for the Asheville Playback Theater for many years. Currently she is musician and official composer for Legacy Butoh and Cilla Vee Life Arts dance and performing companies. This past year she was awarded a grant from Met Life Arts entitled Meet the Composer in which she gave a performance at the Black Mountain College Museum and Arts Center that followed a workshop where she taught creative composition, sound and movement at UNCA. Elisa was one of the first teachers at the Asheville Music School and has been teaching 12 years. She has been teaching at Carolina Day school for 11 years.
Lessons with Elisa
Elisa teaches the necessary elements of music such as rhythm, reading, theory and technique and yet is adaptable to each student's needs and interests. She teaches students from the ages of 3 to adult. In piano classes she has her students focus on reading, theory, and technique. If the students want to enjoy their creativity, she has creative exercises at the piano and for singing as well. In voice lessons it depends on the age of the student of what is taught however she teaches technique, Ear Training and different styles such as Classical, Opera, Modern, Jazz, Musical Theater, Church Music, Folk, Pop, Country, Rock, R&B, Improvisation, Composition and Song Writing. She prepares many students for auditions, school, church and professional performances and productions. For the younger ones she has many fun vocal activities, songs and games to help reading, listening, rhythm, pitch, confidence and creativity. She really feels like anyone can learn how to sing or play the piano. The most important is that it fun and rewarding!
Testimonials
"Elisa is SO fun and is such a great teacher! I have had her for 5 years and I plan on having her for many more!"
-Megan Muchnick
"Elisa is awesome. She is so nice to me. I love her."
-Emilia Sommer, age 8
"Hi my name is Jaclyn. I take piano lessons with my cousin Sofia and we are both taught by Elisa Faires. During piano lessons we work on things my level but we also do a little challenge piece here and there. Elisa is really fun and she gives you new and exciting things to do each time. She is always there to help you no matter what. I would really suggest picking Elisa as a piano teacher! love, Jaclyn"