Phil Alley
← of Teachers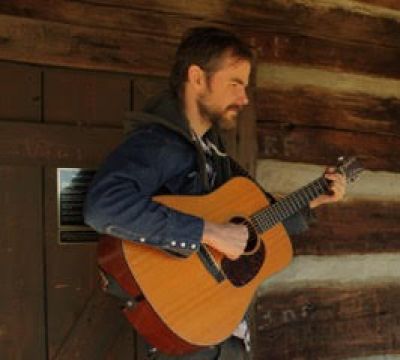 Login or create an account to request lessons with Phil Alley.
Bio
Phil Alley has been playing the guitar for 20 years and commands a broad reach with the instrument. His guitar sound is a unique blend of the musical styles he has grown up and alongside with. He received his formal music education at the University of Illinois where he studied both Classical and Jazz guitar. From there, he moved to Chicago and immersed himself in the gigging circuit. With a focus on staying stylistically diverse, Phil has played a variety of genres over the years, but specializes in bluegrass, jazz and country guitar. Currently, he can be seen around town playing the music of Django Reinhardt alongside Steve Karla in Gypsy Guitars, on lead guitar with Savannah Smith and Southern Soul, and flatpicking and singing with the progressive bluegrass trio Neon Tetra.
Lessons
"My approach to teaching," Phil states, "prioritizes the needs and goals of the individual student first. A course is then set that encompasses the student's interests and particular learning style. A sufficient amount of time will be spent on technique in the beginning so as to ensure that no bad habits are developed that could impede progress." As a teacher, Phil believes theoretical concepts are important, but the ultimate goal is creative self-expression. Theory and ear-training are developed in context with where the student wants to go on the instrument. Phil is most passionate about helping the student find the joy and inspiration that come from the setting and achieving of personal goals.
Testimonials
"I would highly recommend guitar teacher Phil Alley to anyone interested in advancing their understanding and ability on the guitar. I went to Phil with a desire to learn how to play gypsy jazz guitar, and he set me on course to being a gigging musician, playing the music I love. Phil is an accomplished musician. But his strengths as a teacher include his ability to know where you are musically as a student and how to best serve you there, and the fact that he's a good and patient listener."
- Mike, student