Ryan Kijanka
← of Teachers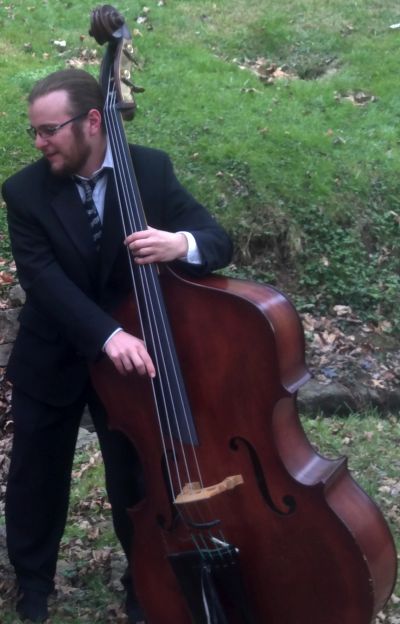 Login or create an account to request lessons with Ryan Kijanka.
Bio
Ryan Kijanka began playing bass, guitar, and piano in rock bands at the age of 12, and has since performed various genres of music including: jazz, classical, funk, reggae, latin, tango and gypsy jazz. He received his bachelor's degree in Music Education from Western Connecticut State University, and his master's degree in Music Education from Shenandoah Conservatory at Shenandoah University. Upon obtaining his bachelor's degree, Ryan spent four years in Kayenta, Arizona on the Navajo Nation teaching high school music. Today Mr. Kijanka regularly performs alongside some of Western North Carolina's (WNC) finest musicians. He is a full time member of Sirius.B, who was voted WNC's favorite all-around band five years in a row, and Upland Drive. Ryan also performs with artists such as Ben Phan, Searra Jade, Daniel Keller, The Gypsy Swingers, and several more.
Lessons with Ryan
Ryan believes that every individual learns differently and deserves a curriculum that is tailored to meet their needs. He strives to engage each student by providing a hands on experience based on the philosophy of understanding over memorization. Mr. Kijanka offers private lessons on bass, guitar, piano, and theory to students of all ages and experience levels. His main goal is for his students to create a lasting experience with music and encourage them to set and achieve their goals.