Andy John
← of Teachers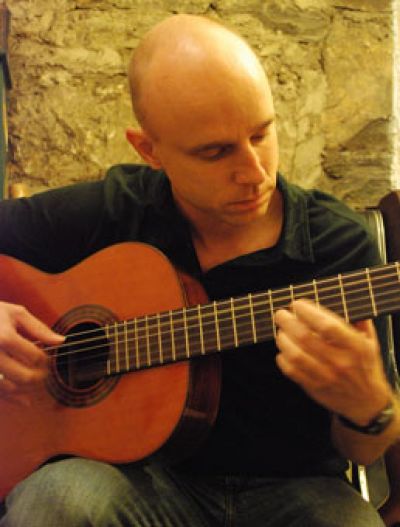 Login or create an account to request lessons with Andy John.
Andy has had a wide and varied musical career playing many instruments and many styles. His musical debut occurred in first grade when he learned how to play "Sailor's Song" on the autoharp with his father. He also taught Andy to play the recorder, often playing duets or trios with his sister, which he still does to this day. In fourth grade he began taking piano lessons and in fifth grade played clarinet in the school band. In seventh grade he learned to play bassoon and played in the orchestra. He also started taking guitar lessons. He was also in the marching band and joined the stage band. After high school he decided on music as a career and studied jazz guitar with Mark Boling and received a BA in 1994 in Studio Music and Jazz. He also studied with famed educator Jerry Coker, Donald Brown, and classical guitar with Lily Afshar.
He has been teaching and performing constantly ever since, playing a variety of instruments in a variety of settings. He has toured and recorded two CDs with his jazz trio Klarcnova, which has been together since 1998. He recorded a CD and toured with Ruby Slippers. He has toured Canada and recorded two CDs with The Lithuanian Empire. He recently finished recording the second album with Bandana Klezmer and plays bass in his rock and roll band, Carolina Rex. Check out his website and blog at www.anjomusic.com.